Our Team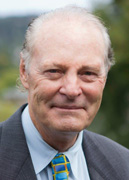 Thom Cooper is an experienced commercial real estate and general business attorney who specializes in property purchases and sales, financing, leasing, and development, as well as construction related matters. His roster of clients includes many individuals and mid-size companies, as well as major national firms such as Workday, Inc., State Farm Insurance Co., Terranomics, Gap, Cost Plus, CBS, Inc., Ross Stores, Coldwell Banker, Better Homes Realty, Bay Area investment groups, hotels, restaurants, and non-profit groups. Thom also assists clients in business organization and estate planning matters.
Thom also serves as a senior executive of a national real estate investment fund and property manager.
Thom is a past officer and Director of the Alameda County Association for the Developmentally Disabled, and past President and Director of Clausen House, Inc. He currently serves as an officer and Trustee of Greenwood School in Mill Valley, California.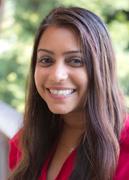 Leena advises national clients in a wide range of commercial real estate matters including property purchases and sales, leasing, title and escrow review, financing and construction including, development, contractor, architect and representation agreements. Leena also assists clients in business organization and general commercial matters.
Prior to joining Cooper Law Offices, Leena was an in-house real estate and corporate counsel for an architectural firm and residential developer in Southern California. In addition, she has worked for several firms as both a litigator and transactional attorney on corporate and real estate issues, including breach of contract, title, escrow, easements, eminent domain, purchase and sale, development, construction, corporate securities, mortgage disputes, and bankruptcy issues.
Leena earned her Law Degree from the University of California, Davis and her Bachelors of Arts in Political Science and Sociology from the University of California, Irvine.
Leena is an active member of CREW (Commercial Real Estate Women), ULI (Urban Land Institute), Junior League of San Francisco (a non-profit community service organization) and the South Asian Bar Association.
Lindsay Grime
Lindsay Grime is the Office Manager and our paralegal at Cooper Law Offices. Lindsay handles all office administrative, accounting, and paralegal functions at the office.
Lindsay is a licensed real estate agent and has worked at Decker Bullock and Bradley Real Estate, brokerages located in Marin County. In addition, Lindsay worked as the primary Executive Assistant to celebrity chef, Tyler Florence in Mill Valley, CA.
Lindsay attended FIDM as well as Academy of Art University, studying interior design and market merchandising as well as completing Allied Real Estate School.
Lindsay's charitable efforts include, working with Marin Interfaith, Nation Charity League Inc., Youth in Arts and Pop Warner Little Scholars Non-Profit, providing cheer and dance programs to children and adults of all ages.
Contact Us